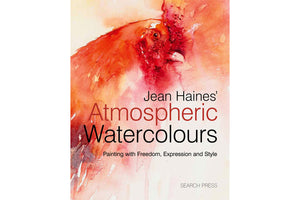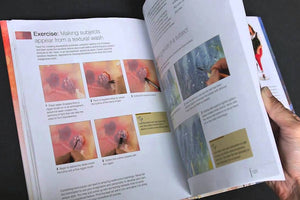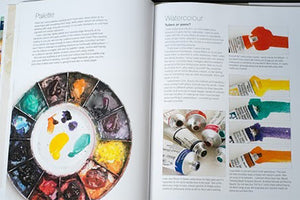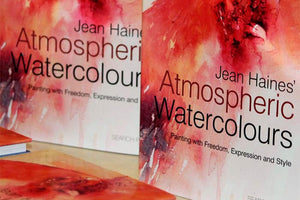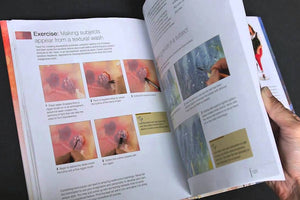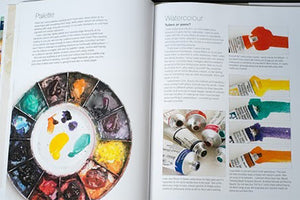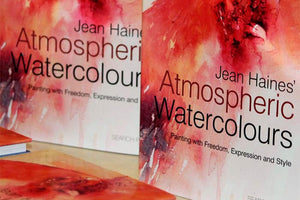 Jean Haines
Atmospheric Watercolours
Available in the following languages:

English

Chinese

Russian

Italian
Purchase via Search Press using the link on the left/above and enter coupon code DD110 to receive a 20% discount!
Accomplished artist Jean Haines shares her passion for watercolours in this wonderfully practical book. Known for her exciting techniques and love of colour, Jean takes you on an inspirational painting journey on which you'll encounter, amongst other things, magical watercolour flow, glorious washes, sunbursts, and a magnificent 'hotting it up' finale. With her simple exercises, clear advice and easy-to-follow projects, Jean pushes the boundaries and will alter the way you think about watercolours and painting for ever. With a selection of popular subjects, including animals, landscapes, buildings,flowers and people, there is something for everyone here, whatever their artistic ability.
The Artist Magazine Review: Jean Haines' Atmospheric Watercolours:
"The book is nothing less than a paean to the wet in wet technique. If that's your thing, prepare to be amazed. Jean Haines credits Jean Louis Morelle, and in many ways this book is the sequel to Morelle's remarkable, but very technical work, showing the wealth of creative possibilities the technique offers. A lot of the images are barely recognisable and yet you instinctively know what they are. I wish I knew how, because this is impressionism taken to its logical conclusion and reminiscent of some of the later work by JMW Turner. You will have to take it from me that "First signs of a face appearing magically from a first wash of watercolour" is pure alchemy. This is an extraordinary book"