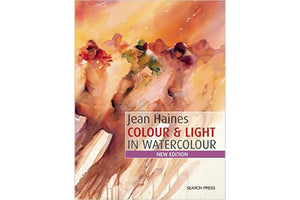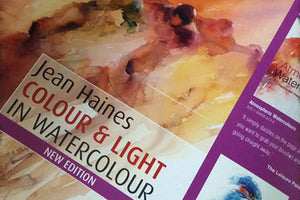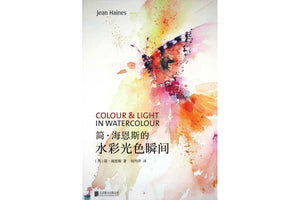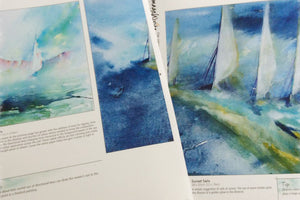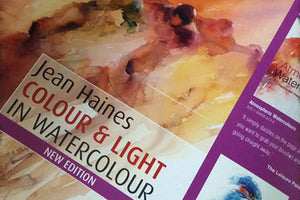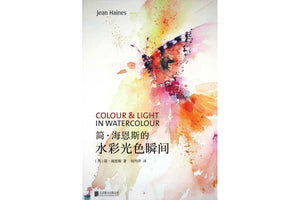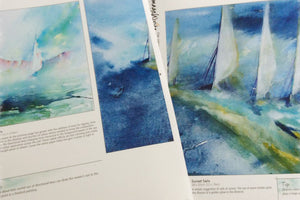 Jean Haines
Colour and Light in Watercolour
Available in the following languages:

English

Chinese

Russian

Italian
Purchase via Search Press using the link on the left/above and enter coupon code DD110 to receive a 20% discount!
In this new and extended edition of her best-selling book in the 'How to Paint' series: 'Colour and Light in Watercolour' (first published 2010), Jean Haines has produced a book even more inspirational than the first. With 40 per cent new material in the form of new hands-on demonstrations, examples of her work and extended text, Jean provides a valuable insight into the materials and techniques she uses to inject colour and light into her stunningly beautiful, award-winning watercolour paintings. Jean's enthusiasm and passion for art is evident throughout the book, which is packed full of ideas, useful tips, expert advice and over 20 step-by-step demonstrations. with subjects ranging from atmospheric winter landscapes to bright colourful cockerels, all painted in Jean's loose and expressive style, artists of all tastes and abilities will not fail to be inspired by her imaginative and exciting use of light and colour.
Available from Amazon.com and other leading art book suppliers.