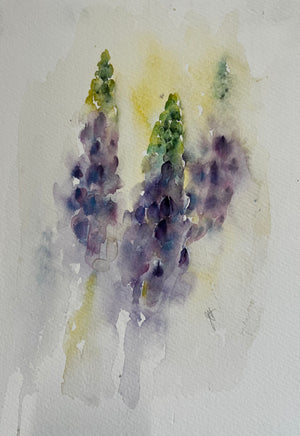 Jean Haines
Into the Light
On dark days it's always important to remember there is always light at the end of the tunnel. Even though the end of the tunnel may seem so far away; it's so important to believe it will be there and reachable. 
Inspired by my book "Atmospheric Flowers in Watercolour" . 
This painting represents the light shining from the compassion of beautiful people worldwide who are opening their hearts showing how much they care about Ukraine. it was painted in my garden and the peace it holds is what I desperately want for Ukraine. 


Peace, Light and Love